Project Completion
October 2012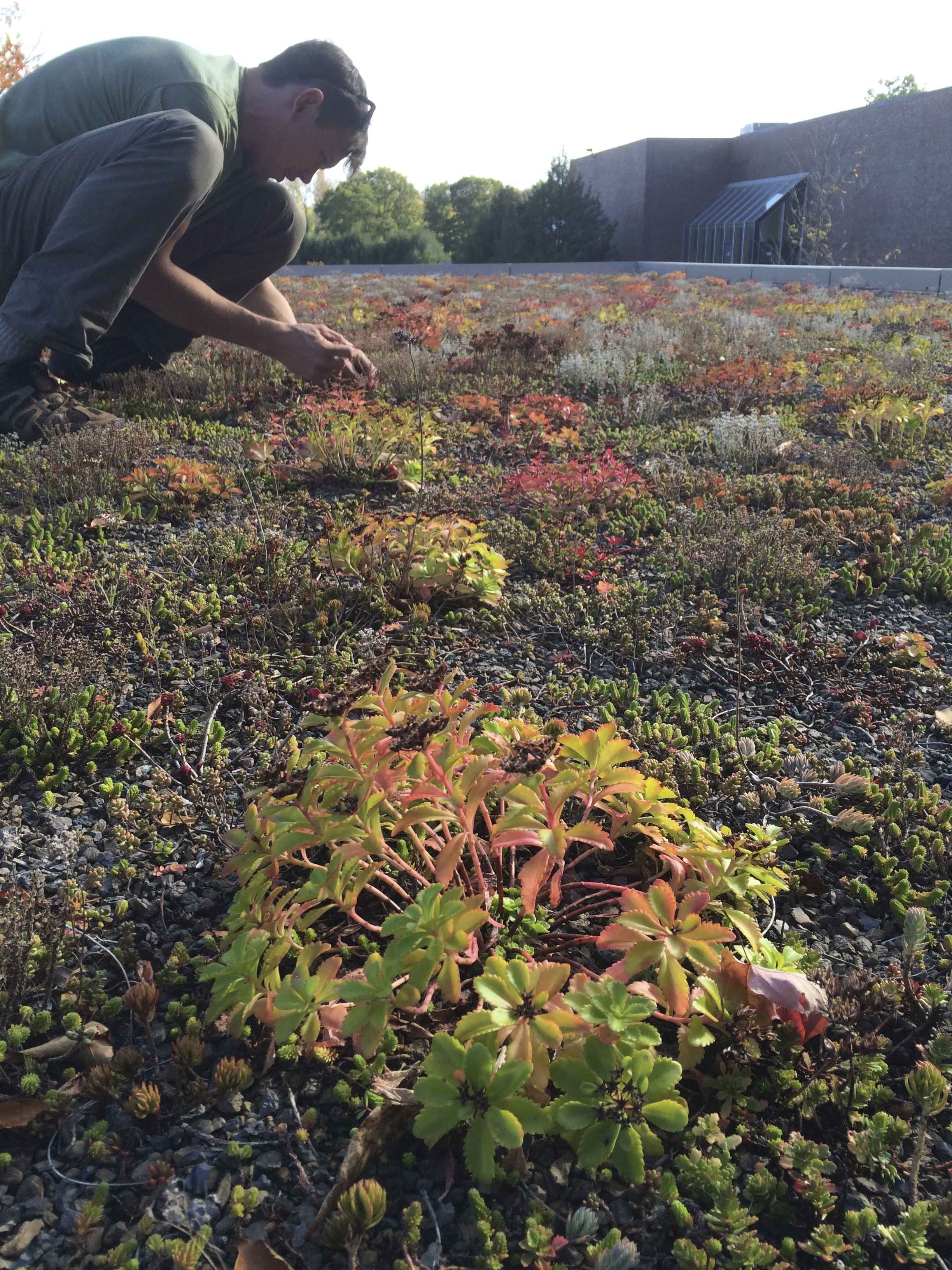 ECOLOGICAL RENOVATIONS
Bulfinch Hall is one of Phillips Academy's oldest and most beloved buildings. In 2012, the building was given an upgrade, including a green roof on a new academic wing with a modern aesthetic.
Recover installed a 1,700-square-foot ZinCo green roof system with sedum plugs that will fill out over time to cover the entire roof. Riverstone sourced from the Mohawk River Valley in upstate New York creates a vegetation-free zone around the perimeter. The new roof fits in with the school's many sustainable endeavors; from the green roof, one can see the flowing grasses of a center green that has been turned into a meadow ecosystem.
Client Name
Phillips Andover Academy
Green Roof Design
Recover Green Roofs
Green Roof Installer
Recover Green Roofs
General Contractor
Consigli Construction Co., Inc.
Type
Extensive
Green Roof Components
ZinCo USA
Plant Type(s)
Sedum plugs (mixed variety)
Waterproofing Membrane
TPO
Plant Supplier
ZinCo USA
Soil Media Supplier
ZinCo USA