Natick High School Green Roof
Project Completion
April 2012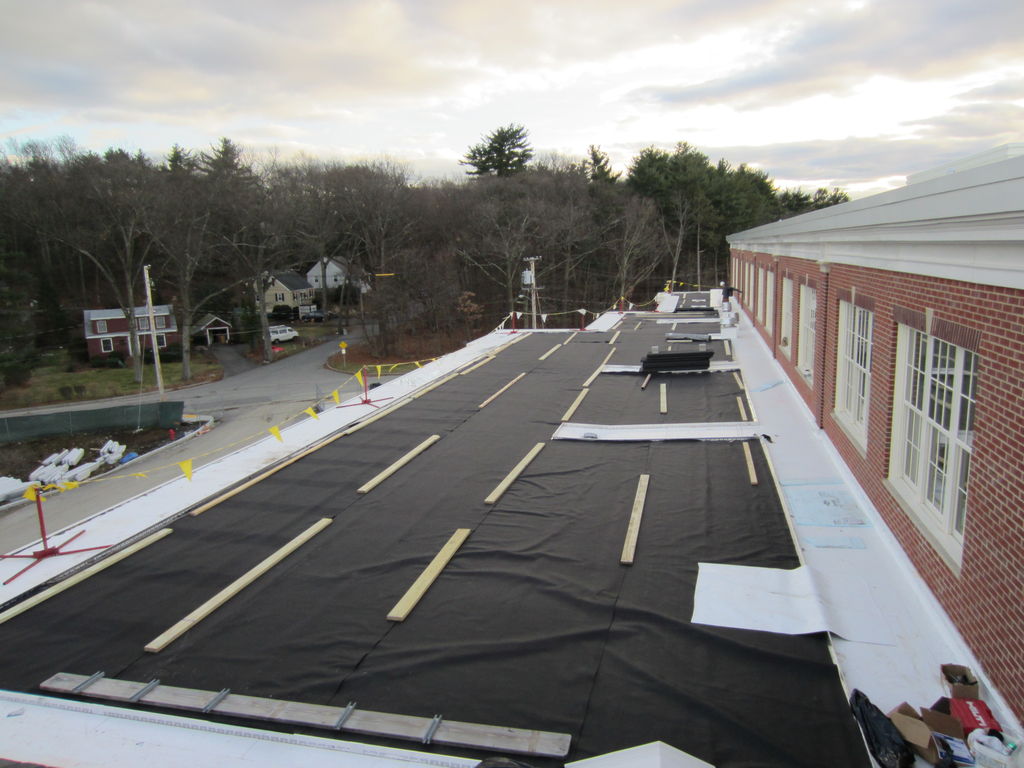 CLASSROOMS WITH A VIEW
The new Natick High School earned a LEED Silver rating in 2012, and features a 300 kWh solar array and a large extensive green roof.

The roof was designed to showcase green building technology, mitigate stormwater runoff and provide green views from the classroom. Recover installed extensive sedum roofs in three sections, totaling 7,000 square feet.
Client Name
Natick High School
Architect
Ai3 Architects
Green Roof Installer
Recover Green Roofs
Type
Extensive
Plant Type(s)
Sedum Plugs
Green Roof Components
ZinCo USA
Waterproofing Membrane
Sarnafil PVC
Soil Media Supplier
Read Custom Soils
General Contractor
Brait Building Corp.